Freedom Cup Challenge II Lacrosse
Freedom Cup Challenge II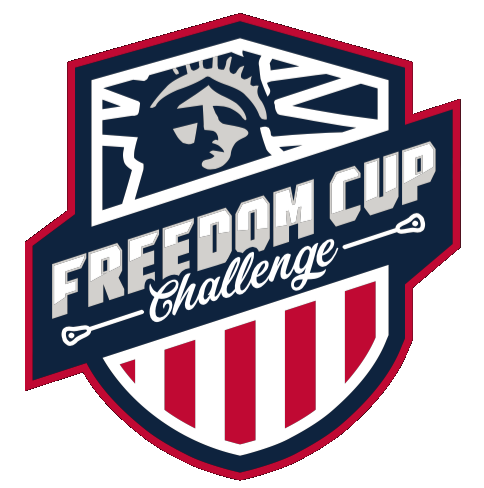 The City of Arts and Innovations welcomes the top lacrosse programs in the Southeast Region to participate in the annual Freedom Cup Lacrosse Challenge. Join us in Bermuda Run, NC for a phenomenal lacrosse festival to celebrate the Independence of our Nation.

Join us in celebrating the independence of our nation in the Twin City with incredible attending club programs who exemplify the greatest quality of sportsmanship and respect for the game. The Freedom Cup Challenge is a lacrosse festival that will be played at one location on four artificial turf fields and four grass fields. This event is a youth lacrosse festival that will guarantee friendly scheduling and safe age divisions by utilizing the USLacrosse age verification process.
Divisions:

Boys: 8U - 7 v 7
10U, 12U, 14U, 2023, 2022, 2021, 2020 - 10 v 10
Location:

BB&T Sports Park
428 Twins Way
Bermuda Run, NC 27006
Team Cost:
$1295
Use the form below to filter by sport, season, day(s) and/or location; or scroll to view all programs.
---
Team Fees

Regular

$1295.00 per team

Payment Plans Available

Team Fees

Regular

$1295.00 per team

Payment Plans Available

Team Fees

Regular

$1295.00 per team

Payment Plans Available

Team Fees

Regular

$1295.00 per team

Payment Plans Available

Team Fees

Regular

$1295.00 per team

Payment Plans Available

Free Agent Fees

Regular

$65.00

Team Fees

Regular

$1295.00 per team

Payment Plans Available

Free Agent Fees

Regular

$65.00

Team Fees

Regular

$1295.00 per team

Payment Plans Available

Free Agent Fees

Regular

$65.00

Team Fees

Regular

$1295.00 per team

Payment Plans Available

Free Agent Fees

Regular

$65.00